The Helping Project Corp is committed to improving lives through focused action. Emphasizing inclusion, diversity, and the equal treatment of others, The Helping Project Corp creates opportunities and pathways to a better quality of life.
AS SEEN ON

CONNECTS PEOPLE WITH DISABILITIES SOCIALLY
76% of people with disabilities report feeling lonely. HUG solves this problem by connecting people with disabilities to fun and exciting social events. We partner with more than 80+ organizations and share their events on HUG's online community calendars. HUG also hosts its own unique events through the Friends of HUG Social Group, which connects people with disabilities to meaningful friendships and memorable experiences. The positive impact that comes with social connection is typically quick and profound. Meet Melissa and hear how her life changed after she became part of HUG.
ADVOCATES FOR SOCIAL INCLUSION
Help Us Gather (HUG) was created to ensure people with special needs feel connected, loved, and appreciated for the wonderful people they are. We realized that our friends were capable of remarkable achievements, like owning a business, being outstanding volunteers, or even joining a talent agency and becoming a professional model. The talent and ability are there – they often just need an advocate to encourage others to include – which is where HUG comes in. Our inclusion efforts often go viral, proving that people want more of what we're doing at HUG.
We Include is dedicated to empowering people with disabilities and advocating for their inclusion in every facet of life. Our mission is to create a culture of inclusion in workplaces, schools, and everyday life. We Include also aims to further research into key areas to improve the quality of life for individuals with special needs.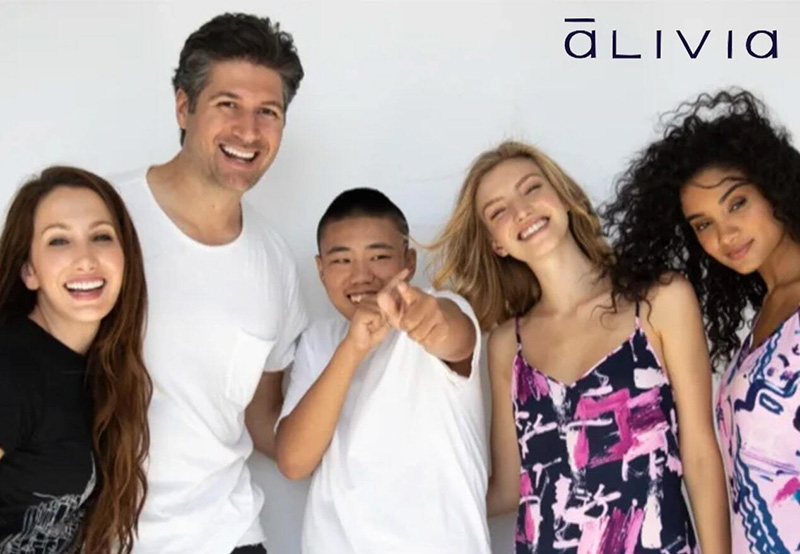 A NATIONAL VOICE FOR INCLUSION
Our successes with HUG showed us we needed to make a bigger corner of the world that embraced people with disabilities—way bigger. 1 in 4 adults has a visible or invisible disability—that's a lot of people who deserve our attention, respect, and admiration. We Include is a platform for the boldest voices, latest research, and inspirational success stories that make sure the message of inclusion gets heard loud and clear.
UNITING VOICES TO CHANGE THE GAME
We Include unites celebrities, politicians, businesses and powerhouse people with disabilities to produce change in schools, organizations and the everyday choices of individuals. Together, we are creating a more inclusive world. We Include shares the stories of game changers like Temple Grandin, Josh Blue, Senator Tom Harkin and others whose strong voices and inspirational lives are leading the charge.
BLACK AMERICAN ENGINEERING SCHOLARSHIP AWARD
The Helping Project Corp is dedicated to creating diversity in the field of engineering and working to dismantle institutional racism toward Black Americans in STEM careers. The Black American Engineering Scholarship Award provides up to $10,000 per school year. The award also includes mentorship from top engineers dedicated to diversity in the profession.
CREATING OPPORTUNITY THROUGH EDUCATION
With only 7% of STEM programs comprised of Black Americans and 9% of engineering degrees awarded to Black Americans, the need to provide opportunities and level the playing field is vitally important—especially since diverse teams are 21% more likely to outperform competitors and 33% more likely to create industry-leading profitability.
This flexible scholarship of up to $10,000 per year ($5,000 per semester) provides a pathway to achievement for Black Americans pursuing careers in any aspect of civil, mechanical, electrical, and chemical engineering. Selected candidates receive substantial financial assistance that can be applied to school expenses including tuition, books, fees, and housing. Recipients are also invited to re-apply each year for up to four years, providing a complete Bachelor's degree.
ROBUST MENTORING PROGRAM
Scholarship winners also participate in a mentorship program with experienced professionals at top companies in their field. These mentors are excited to create opportunities for a new generation of talented future engineers.
Studies show a strong correlation between mentors and the success of underrepresented students in college. Through extensive interviews with university administrators, the team at The Helping Project realizes that having experienced and trusted advisers to steer, guide, and encourage young people as they enter their careers and form their professional identities is invaluable. The Black American Engineering Scholarship Award's mentorship program is designed to give recipients the network and support they need to make the most of their talents in school and in their future careers.